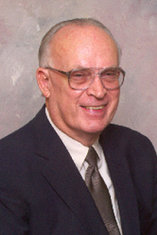 Don Robinson
Don Robinson lives in Brownsville, Texas "On the Border by the Sea", as the local chamber of commerce advertises it.
Don is a heavily experienced Tool & Die Maker and Manufacturing Engineer and currently a Custom Knifemaker. He has been making knives of all kinds for sale to the public since 1988. He started with fixed blade knives, then slip joint folders, lockback folders, and currently makes linerlock, framelock, slipjoint and button lock folders of all sizes and styles in addition to fixed blade knives.
Don is the sole author of all his work, including the heat treatment of his blades. He uses the stock removal process, but will furnish damascus on request. Each knife is made by hand, one at a time, utilizing the manually operated machine tools in his shop. He is a fully qualified heat treater, in addition to his metalworking skills.
Don is the author of two different "How To" books on making knives and uses CAD to produce his folding knife designs. His books and designs are marketed by several Knifemaker\'s Supply companies, and on his own web sites. He especially enjoys passing on his skills and knowledge about knifemaking to willing learners, both on the internet knife forums and in his own shop.
http://home.earthlink.net/~donwrobinson.
Videos