Frequently Asked Questions
Federal

Copyrights: protect against

reproductions, broadcasts, or rentals

of any Center Cross Instructional Video, footage, highlights, graphics, or lessons without a signed contract with Center Cross Instructional Videos, LLC. (contact Gene Osborn for details)
Payment Options
We accept Mastercard and Visa over the phone at (817)496-3414 or order online at orders@centercross.com, via PayPal on our shopping cart
Shipping and Handling
Products will be shipped via USPS First Class Mail, or First Class International for orders outside of the United States in accordance with USPS rates with insurance on each order shipped.
DVD Player Compatibility
Videos are currently only available in DVD NTSC format, English Only, and are not close captioned or subtitled.
Knife Kits
Knife kits, as seen in the kit knife videos #'s 1, 2, and 3, are available from Texas Knifemaker's Supply.
Custom damascus knife kits and parts are now available thru the Ultimate Knife Kit.com linked above
Privacy Statement
Privacy is our number one concern. Rest assured the information you give us will never be given or sold to another party.
Custom Knives
Instructional Videos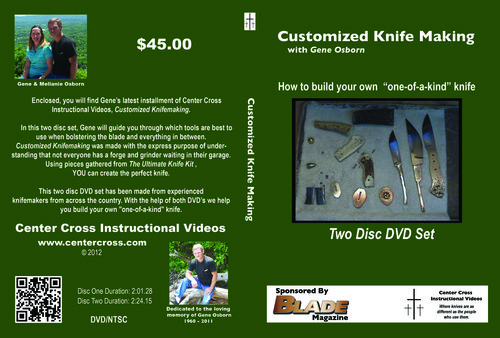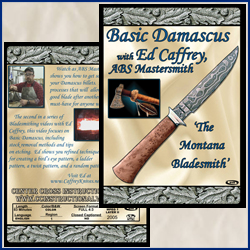 Ultimate Knife Kit